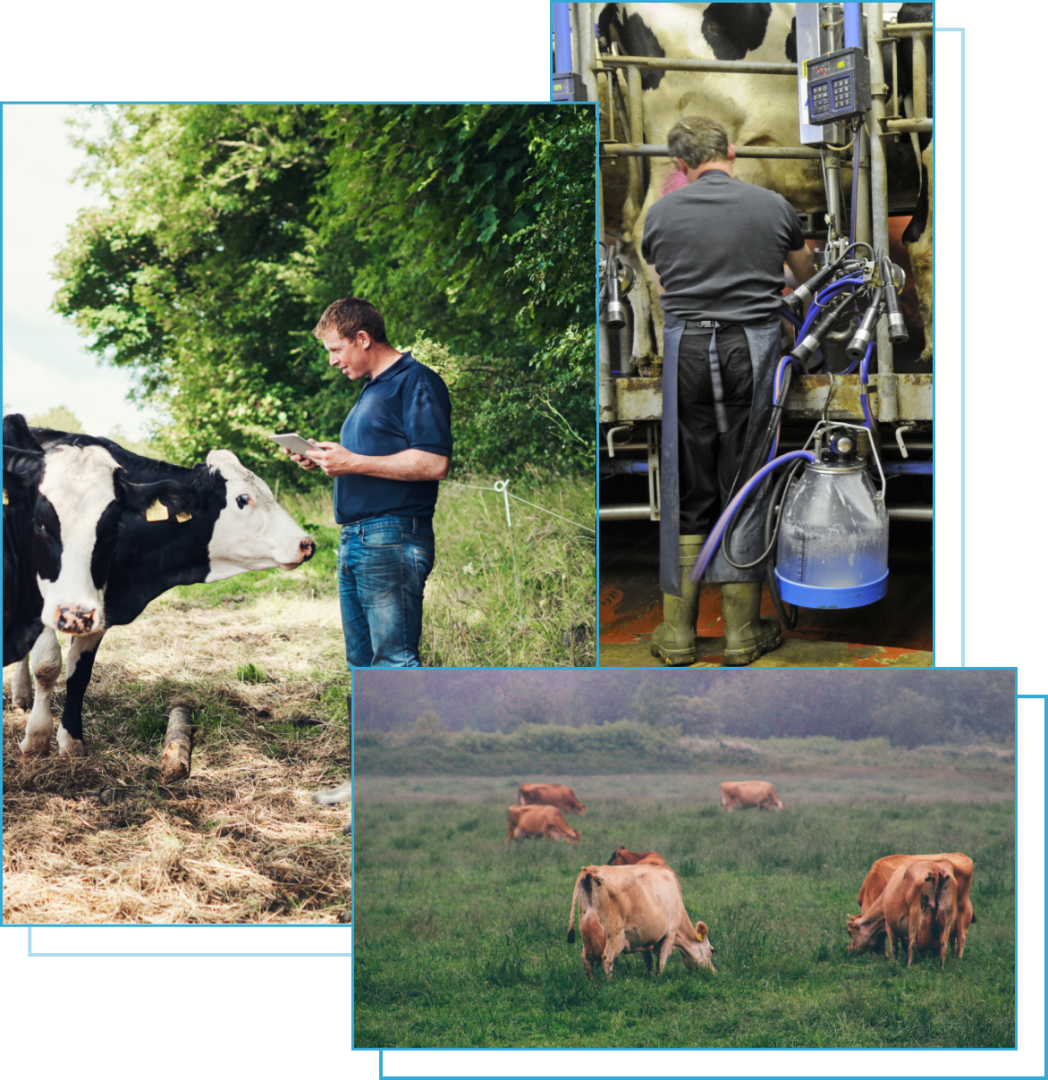 Simple Dairy Herd
Management Software
Dairy Manager gives our producers the control to track and analyse yields and aid decision making; ultimately leading to improved profits.
We know that even small changes can have a big impact, our dairy specialist software provides the data to support our producer's dairy strategy for now and the future.
The Dairy Dashboard provides valuable at-a-glance insights covering a wide aspect of live variables for each herd; combined with the built-in feedstock management tool we give our producers the mechanism to reduce waste, determine profitability of feeding and efficiency of milk yield.
Save time and increase efficiency with our breeding tools. We offer breeding reminders via push notification to avoid missed breeding opportunities.  Action lists help producers identify breeding opportunities, resulting in enhanced herd fertility.
Pedigree Manager also provides detailed reports on herd performance, helping our producers make the right decisions for their business. Easily retrieve parental and family information for stock on the go.
The Pedigree Manager connects to Holstein UK, automatically registering new calves saving time and fees. In addition, Pedigree Manager meets the requirements of LIC.
Didn't find what you
were looking for?
Get in touch, or send us an email
Sales
Enquiries
Support
Enquiries
Send us a message